Mordialloc and Carrum, revisited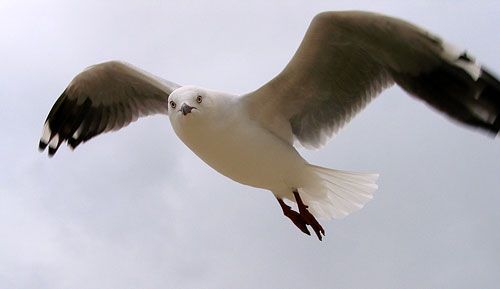 Walk overview
Length:
20km (10km and return)
Time:
5 hours
Grade:
medium
Ascent:
10m
Maximum height:
10m
Region:
Eastern shore of Port Philip Bay, Victoria
Map:
Melway maps 92, 93, 97
"The eastern shore of Port Philip Bay is a long beach backed by the southern suburbs of Melbourne. The firm sand provides easy walking with views of the bay and the ever present boats and seabirds. This walk follows the beach from Mordialloc to Carrum and then heads inland to the Edithvale Wetlands."
Source:
Day Walks Melbourne
My comments
I did only the beach and Patterson River part of this walk, having found the Edithvale wetlands side a little boring and pedestrian last time. I had no one to walk with and my boots are in for repair, so I needed a walk I couldn't get lost on, and a surface that I could easily manage without proper boots.
The forecast was lousy, and probably the reason most of the people I invited ended up declining. It was cold and windy, and there were two showers. The first was quite long and the dog walkers on the beach soon vanished. The second, on my way back, wasn't quite so long, but there weren't many people on the beach by that time.
It was a reasonable walk, and my knees gave no trouble, so it's definitely the decline or incline that causes the problem for my ligaments. My patella tracking problem hasn't appeared in months, thanks either to the knee brace or Glucosamine - I'm not game to give either away, just in case!
My rating
Not bad when you've got no walking boots or partner
Photos from this walk

For more see:
Mordialloc-Carrum photo slideshow